This article originally appeared on Kotaku
Ten hours into Assassin's Creed Unity, I'm having difficulty finishing up memory sequence 6. That's just about the middle chapter of the game. I think my character is too weak. His armor isn't strong enough. Neither are his weapons.
I could stop working on this memory, instead grinding on side missions and locating chests until I have enough Livres to buy more powerful gear. Instead, I open up the eStore and without first looking into what I can buy with Helix credits, opt for the $100 package, the biggest in-game purchase available from Ubisoft, a publisher that would presumably love for me to buy it.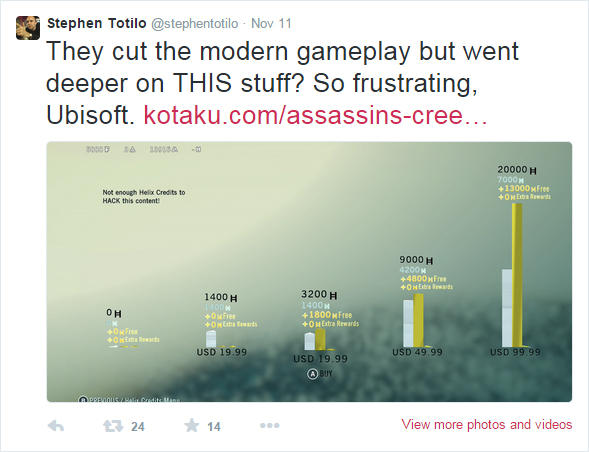 Continue reading I spent $100 in Assassin's Creed Unity so you wouldn't have to →